Antoine, it is lovely to sit down with you off the court. Please tell us a little bit about who you are and how you ended up in Paris, the City of Love!
I am originally from Bourg-en-Bresse but moved to Paris 15 years ago, I can't imagine myself living anywhere else. I love that culture is everywhere, the Parisian lifestyle is so unique. My love for the city has a lot to do with the fact that every arrondissement is different. There are so many different versions of Paris, and you can find charm in every-one.
What was your journey to making tennis into a career?
My love for tennis started with my grandfather who was a coach. I first picked up a racket at five years old, it was like a religion in my family. I followed the footsteps of my brother Julien, he had a very successful career, reaching a rank of 25 in ATP singles and also making it into the quarter-finals at the French Open. I also went on to become a professional player and reached an ATP ranking of 370, I was also no.36 in France at one point. I'm now CEO of Baseline Studio, a company I founded that creates content for sporting brands' social media, commercials and various other communications. I'm also a TV consultant for Amazon Prime and an author. I'm currently writing my second book!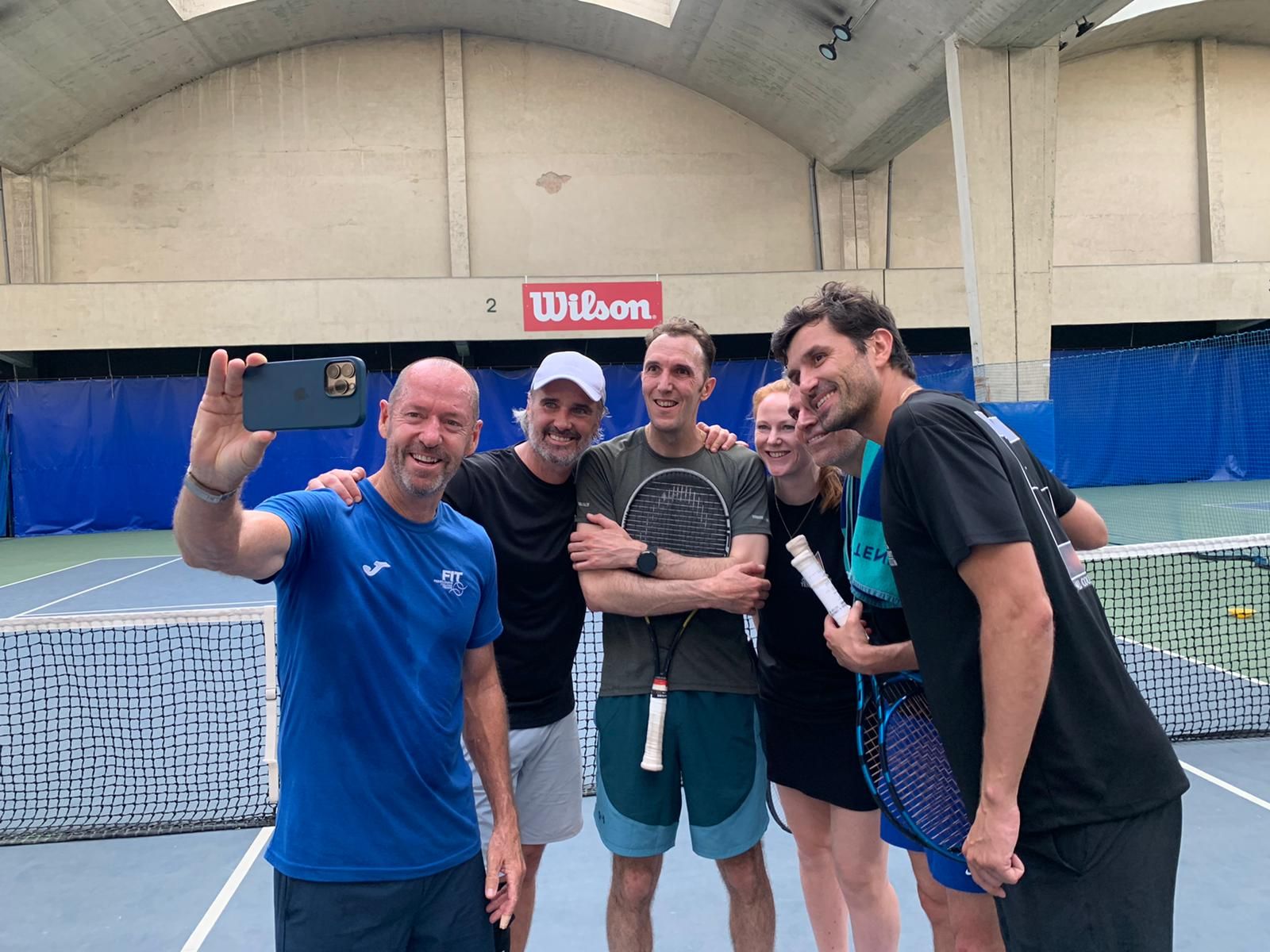 What makes Train & Compete unique and what does it bring to the tennis scene in Paris?
In Paris, Train & Compete is simple, you get to practice at the best Parisian clubs, with an elite tennis coach. Our 90-minute sessions are all about working up a sweat and burning calories, all while challenging your skill set and exposing you to a professional level of tennis, the magic formula when it comes to improving your game. Fitness is such a huge part of match performance and that's something that Train & Compete really focuses on.
Then of course, you get to spend time at the clubhouse over a drink, chatting with really interesting people from completely different backgrounds who all share one thing in common, their passion for the sport of tennis. 
The All Court Tennis Club provides access to clubs and courts that non-members usually can't access, I think this is a really unique way of improving your game in new and exciting way.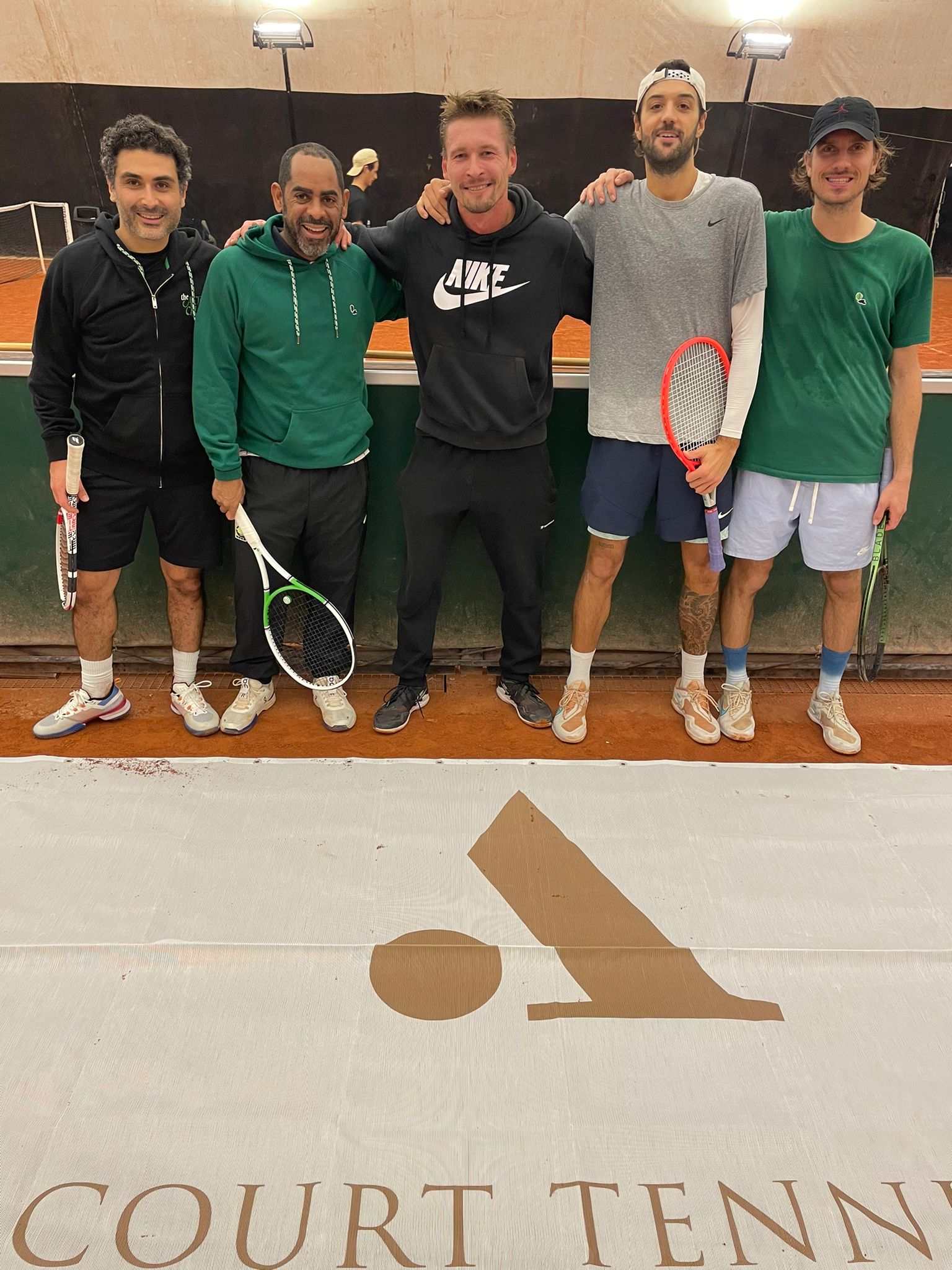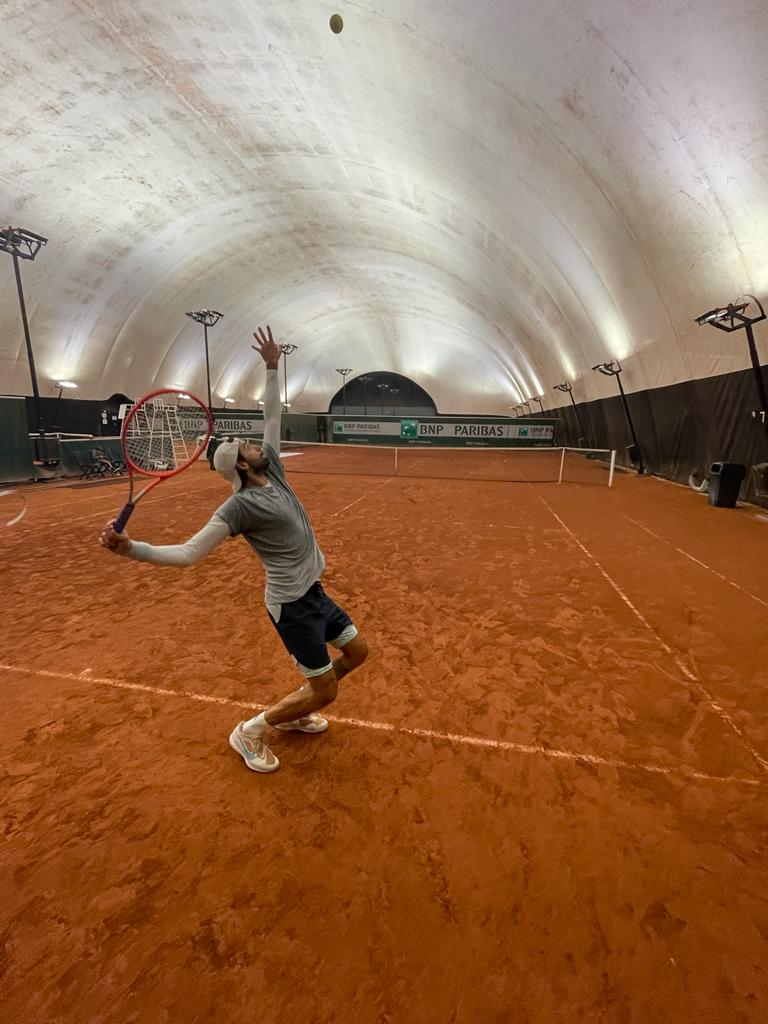 You're a well-established Paris local now, other than a session on court with you, what can you recommend to someone visiting the city?
If you come to Paris, you should definitely check out Le Café Marly, it's a great restaurant and café right in front of The Louvre Pyramid. I recently met a couple of All Court Tennis Club members there for a drink after one of our Train & Complete sessions, they loved it. It's a great spot to sit with a drink and watch the world go by.
How can people book one of your upcoming Train & Compete sessions?
I always ask that you sign up to become a member with the All Court Tennis Club before coming along to one of my sessions. For now, membership is free and includes access to some of the most exclusive tennis clubs around the world. You'll also be the first to hear about their Play & Watch events, Tournaments, Train & Competes, members socials and so much more.
Once you've signed up as a member, check out the Train & Compete page to book your slot.